Affordable
CMC not only keeps its tuition at a fraction of the cost of other private Christian colleges but students may also apply for and use the Federal Pell Grant toward their tuition cost if they qualify
Accredited
Christ Mission College was granted initial accreditation with the Association of Biblical Higher Education [ABHE] in 2020.
Practical
Our Church Ministry training is approached through sacrificial service, involvement in practical face-to-face ministry, and the application of biblical principles and patterns.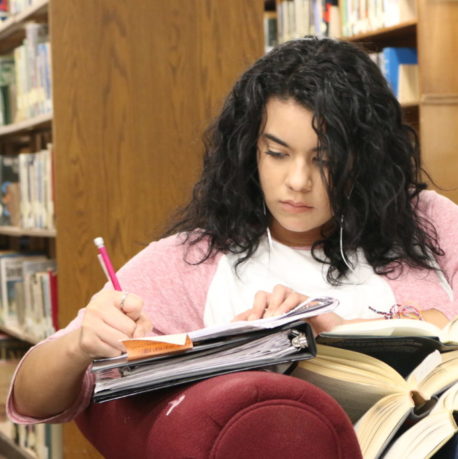 Equipping Ministry Leaders
Since 1926
Exciting new things are taking place throughout our campus as God has been opening many new doors for us. Therefore, if you decide to attend CMC, we are confident that we will provide you with the education and mentoring necessary to be an effective minister in our modern society. Developing a student's God-given potential for sacrificial service is our purpose at CMC, a purpose which is clearly reflected in our school's mission statement: "To expand God's kingdom in the world…"
How to Enroll:
Please click each step for more info.
"CMC helped me find my God-given purpose through discipleship, community, and an incredible program."
Yaritza Romero
Enrollment/ Admissions Manager
What are people saying about CMC?
Hear from CMC students, faculty members, and pastors partnering with us!
Graduate Debt-Free
Graduate debt-free with a Bachelor's in Church Ministries from an accredited college while also gaining practical experience!
We can't wait to meet you!
Our admissions office understands college enrollment is a big decision that requires not only time to think but talking it through. Because of this, we invite you to visit our enrollment office and chat with us! We are open this summer from 9 AM – 4 PM. Also, make sure to look us up on social media!
10822 FM 1560 N, San Antonio TX 78254